If you're a hair care professional, you know that offering your clients all-natural products is the way to go. Not only are they better for their health, but they're also better for the environment. But what if you could create your own all-natural hair care line?
In this free masterclass, I'll show you how to create your own hair care products, increase your salon revenue, and stand out in the industry in just 6 weeks.
Here are the 4 steps you'll need to take:
Recognize: One of the most important things you can do as a hair care professional is to be able to recognize the most common causes of hair loss and scalp ailments. This will help you create better products and services for your clients, and help them achieve the best possible results.

Formulate: When formulating products, it's important to use proper bases, natural ingredients, and essential oils. This will help create products that are effective and safe for your clients.

Consult: A great way to create custom hair care products for your clients is to first consult with them and find out their specific needs. Once you have a good understanding of their needs, you can create products that cater to those specific needs. Not only will your clients appreciate the personalization, but they'll also love the results they get from using your products.

Market: When it comes to creating your own hair care line, it's important to market them correctly in the salon, proper marketing is how you will take your business to the next level.
So what are you waiting for? Sign up for the FREE Masterclass today!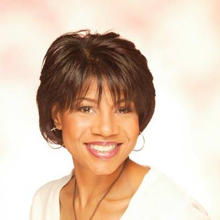 Senior Cosmetologist/Holistic Scalp Specialist
Stephanie Johnson
Stephanie Johnson is the founder and CEO of The Hair Care Company, and passion-filled hair care, and business entrepreneur. With over 25 years of experience in the hair care industry, Stephanie has helped countless women re-grow and achieve healthy hair. Her #1 objective is to empower women and hair care professionals with the education to take control of hair health.