Dear Mother, Wife, Daughter, Beauty Professional, Business Woman, or any woman who wants to take control of their hair health:
Have you noticed that your hair is not quite as thick and healthy as it used to be and want to learn how to use and create scalp treatments that actually work? 
This course is for you if you have:
 Had a hairstyle in the past like braids or weaves and your hairline or areas of your scalp became thin and has not grown back the same.
 Tried numerous over-the-counter products and prescriptions from doctors hoping that this time the treatment will work but with no success.  
Been a professional in the hair care industry and want to create customized scalp treatments for your clients that produce results…
THIS is definitely for you!
In 2004 I was diagnosed with a chronic illness that caused my body to lose vital nutrients and was prescribed medications that left my hair and scalp dry, flaky, and thinning. I sought treatments from a dermatologist that left my hair even drier and brittle and the scalp dryness was improving very slowly.
I started taking trichology classes and sought out a mentor in the holistic industry to help me create products that will help the hair and scalp perform at their optimal level. I created many products that are quite effective and managed to get my hair and scalp problems under control, but during my studies, I've found out that "one size does not fit all."  Each formula will just simply not be effective on everyone. That's ok in the salon where I can consult with the client and whip up a treatment tailored just for them…but what about those that cannot visit the salon?
Then it hit me… I can create a program teaching all about hair loss and essential oils where the student can learn how to formulate treatments tailored for themselves that actually work.
Whether you have hair loss from aggressive hairstyles or you have been losing hair naturally over time, this class is for you!
According to a survey done by Boston University, over 40% of African American women have reported hair loss on the crown or top of the scalp. In this video class, you will learn how hair grows, the main causes of hair loss, and what you can do to slow the loss and even re-activate the growth phase with natural ingredients. 
As a result of taking this course, you will learn how to control thinning hair, gain knowledge on using natural ingredients, and be more confident about your hair care choices. Is this something that will benefit you?
Hair Growth Secrets Made Easy is a step-by-step, easy-to-follow video course. In this course, I will be teaching you about hair growth, the causes of hair loss, and practical solutions to achieving healthy hair. This is not for the person who is just curious. It's for the person who's serious and wants to learn about what it takes to stop hair loss.
Your Video Class Starts INSTANTLY! This "learn at your own pace" puts you in the driver's seat of hair health all done in the comfort of your own home.
No video lesson is longer than 15 minutes. 
(Excluding bonus videos)
The Class Starts Instantly! One Easy Payment of $147
1

A Message From Your Instructor

2

Lesson 1: What Causes Hair Loss

Lesson 2: The Hair Growth Cycle

Lesson 3: The Chemical Contribution Pt. 1

The Chemical Contribution Pt. 2

What About Brazillian Keratin Treatments

Lesson 4: Aggressive Hairstyling and Products Pt.1

Agressive Hairtyling and Products Pt.2

Aggressive Hairstyling and Products Pt. 3

Aggresive Hairstyling and Products Pt. 4

3

Lesson 2: Top Nutrients for Healthy Hair

4

Lesson 3: Creating A Customized Treatment Pt. 1

Lesson 3: Creating A Customized Treatment Pt. 2

Scalp Exfoliation Variations

Hair Growth Secrets Resources

5

Understanding Haircolor Pt. 1

Understanding Haircolor Pt. 2

The Importance of pH Balanced Shampoo

Stephanie's Custom Blend Recipes

Healthy Hair And Scalp Ebook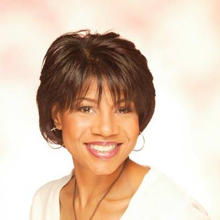 Senior Cosmetologist/Holistic Scalp Specialist
Stephanie Johnson
Stephanie Johnson is the founder and CEO of The Hair Care Company, and passion-filled hair care, and business entrepreneur. With over 25 years of experience in the hair care industry, Stephanie has helped countless women re-grow and achieve healthy hair. Her #1 objective is to empower women and hair care professionals with the education to take control of hair health.
What others have been saying about Stephanie Johnson:
Stephanie has been a great help to me when it comes to education about hair health. As an entrepreneur in the entertainment industry and mother of young children, spending lots of time and energy on my hair is a luxury I can't afford…and keeping it healthy is an entirely different task. I've worked with Stephanie on projects in the past, and the little gems of hair health knowledge she has shared have been invaluable to me. Through her teachings, I have been able to keep my hair low maintenance and healthy with my busy lifestyle. Her simplistic approach to teaching hair health takes the confusion away and makes me more confident in my hair product choices. If you want to gain more confidence when it comes to your hair health, taking Stephanie's course is a must. You won't regret it. 
- BJ Gianni
Talent Coach/Coordinator
I have been a client of Stephanie for over 10 years. Her persistence in demanding that I am educated on hair health has been a lifesaver for me. With my busy schedule, I cannot always make it to the salon on a consistent basis due to my travels. Her teachings have helped me be able to keep my hair in a healthy state when I am away. I have been able to consult with other stylists on set and help guide them to what is best for my hair when I have television interviews out of town. I never worry about what may happen to my hair when myself or someone else has to care for it. Stephanie has equipped me with the knowledge necessary to keep my hair in top condition. Learning from her is one of the best things you can do for the health of your hair.
-Kia Freeman
Film/TV Producer
I am thankful to have taken Stephanie's course "Healthy Hair Growth Secrets Made Easy." This course should be taught in every high school. I appreciate the time Stephanie spent educating me about the importance of using natural hair products for my hair and scalp. Stephanie is an outstanding professional.
-Yvette F.
Personnel Specialist
Note:
This is a video course with more than 4 hours of valued content that has helped change the lives of hundreds of women. So don't think you can just buy it and ask for a refund and rip me off. I've had some people do that and it's sad. They think this is how you get a blessing from God in your life. I know YOU wouldn't be so fraudulent but just in case my competitors are reading this, there's your warning. I am fully vested in this course. To purchase and then refund violates digital media copyrights and is against the law.
Legal Disclaimer:
Every effort has been made to accurately represent my course and its potential. The video lessons in this course are for informational purposes only and have not been evaluated by the U.S. Food and Drug Administration. My teachings are not intended to treat, cure, or prevent any disease or condition. No results are promised or guaranteed. No liability is taken by Stephanie Johnson, The Hair Care Company ®, or its employees, shareholders or affiliates for any claims arising out of the misuse or otherwise of any Stephanie Johnson video course.